Late Sh. Ajit Singh was born in a lower middle class family with meager means in the pre-partition Punjab. Having lost his father at an early age, he became self-reliant at a young age. After escaping near death incidents during the partition on India, he finally came and settled in Nawanshahr, Punjab (india) where he began his career. Inspired by the teachings of the Bhagvad Gita and the Guru Granth Sahib, he understood the values of integrity and adaptability and implemented those values in his personal and professional life.
ASOP Timeline
<! ========= Cool Timeline Free 2.4.4 =========>
Timeline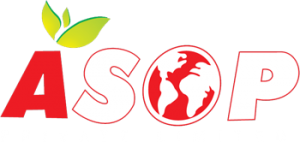 1947
Migrated to Punjab, India
1958
Small shop is setup, trading in Oils Seeds, Pulses, Cattle Feed
1969
First foray into manufacturing with the first Oil Expelling unit in the area.
1969
1971
Pulses Processing Unit installed
1982
Business outreach to neighboring states of Himachal Pradesh and Jammu & Kashmir
1989
The existing registered office is setup in Delhi and the company goes private limited.
1994
A+Plus brand consumer packs of Edible Oils is launched.
2004
The total operational area grows to over 1.5 lac square feet.
2008
Company ventures into supply of grocery products to Modern Trade.
2011
Spices Manufacturing Unit with LTG Technology is setup.
2012
The company expands its reach to the central India by setting up a Unit in Indore, M.P.
2014
State of the art Flour Plant is installed.
2016
The portfolio expands to over 500 SKUs and over 6 registered brands.
2017
Dry Fruits & Nuts launched. Total operational area expands to over 3 lac square feet.